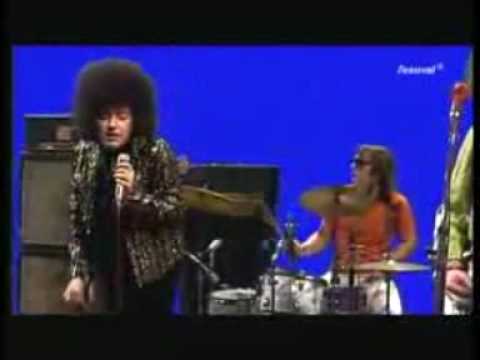 I saw the MC5 several times live at summer free concerts. They always opened with this (the "obscene" version!)
MC5- Kick Out The Jams (Extended)
Did you dig the MC5?
—
Share this to spread the word.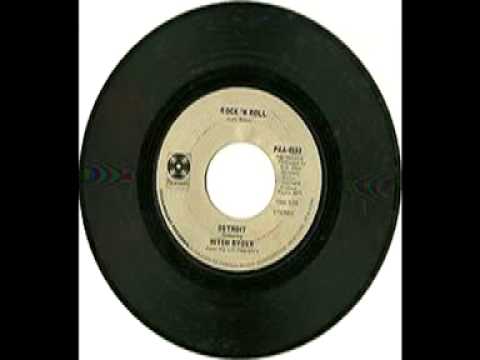 Yeah baby Detroit Rock n Roll rules.
Mitch Ryder and Detroit – Rock and Roll
"After the Detroit wheels, Mitch had some releases under the name "Detroit" This is one of the best. A version of Lou Reed's Rock n roll. MORE COWBELL! From m…"
If you dig Detroit Rock & Roll clap ya hands!
—
Please share this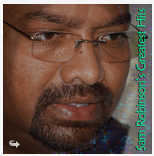 I have recently produced an album for an artist from India named Sam Robinson Thalluri. Sam is a very good man and a Christian minister as well. He comes from the Bollywood tradition, but is also very hung up on American Rock and Rhythm and Blues as well as British Rock like Phil Collins. In fact, I would liken Sam's voice very much to Phil Collins.
Sam's melodies are likeable, well written, and catchy, and his songs are full of Christian Soul. The only problem with Sam is his inner conflict between Bollywood and American Rock… supposedly the Indian musicians don't really get the idea about the kick drum and bass in the rhythm section, and they tend to be very top heavy in their mixing and mastering. So Sam specifically hired me to give his songs a big American Rock feel with a touch more bottom, which I think I did admirably.
Sam is in India now and I wonder how much my production will be influencing the Indian musicians — apparently Sam has a wide range of music contacts in India, and the funny thing is that he's been asking me to share my midi and production files with these producers, which I've said time and time again, is against the rules of the house (Groove-Phonic/Funkatology Records) — we don't share our production secrets! That is, unless of course you want to pay some very pretty pennies for it!
Anyway, I think the album is very nice, at Sam's request I mixed in a lot of ethnic Indian instruments along with the American rock rhythm section. Here are a few tracks from the record, please enjoy them.
I started on this album in October of 2010, and finished it in the first part of 2012.
Personnel are as follows:
Sam Robinson Thalluri: Vocals, acoustic guitar, songwriter
Hugh J. Hitchcock: bass, lead and rhythm guitars, acoustic guitars, keyboards, synthesizers, drums, ethnic instruments, production, engineering, arrangement, mixing, mastering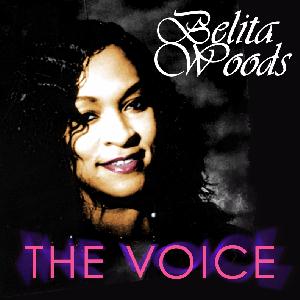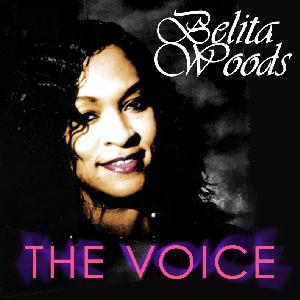 Detroit Soul & Funk icon Belita Karen Woods has passed away yesterday (May 14, 2012) of heart failure during an operation. Belita was best known as the lead vocalist for Detroit disco band Brainstorm during the 1970s and 80s. During the 90s and beyond, Belita also gained recognition as the lead singer with George Clinton and Parliament-Funkadelics.
I had the pleasure and honor of working with Belita in Detroit at Axel's up on Eight Mile Road with Norma Jean Bell, Trenita Womack and David Spradley (composer of "Atomic Dog").
She was amazing and we'll miss her very much.
"By W. Kim Heron Just over a year ago we wrote about and shared pictures from a benefit for singer Belita Woods in the wake of her massive heart attack. The Detroit singer's resume goes back to sides with producer Ollie McLaughlin in the '60s and the …"
http://blogs.metrotimes.com/index.php/2012/05/brainstorm-p-funk-singer-belita-woods-lives-on-at-youtube/
 I wrote an article about my gigs with Belita, including live audio — you can read it here.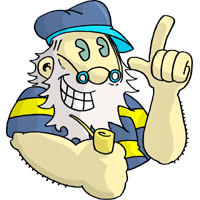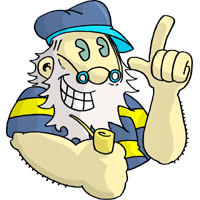 All right I'm back after quite some time without updating the website — I've just updated everything to a whole fresh new look and I think this website will provide a whole new user experience to people interested in what's going on with me and my world. Yeah Baby!
Main thing going on with me is that I've been running a pretty busy online music production service over at http://www.groovephonic.com. If you want to try mastering, just come on over and upload your song. We're getting a lot of clients for mixing too, and we're turning out some really hot sounds so check us out.
Also I've written a software program to help bloggers manage content on their websites, I'm planning to release that as a product for sale in a couple of weeks and hopefully it will be fairly successful because we've got a pretty good marketing plan in place. I'll post the details when it happens.
I finished Sam Robinson Thalluri's album and it sounds great. I'll be posting some excerpts from that in the upcoming weeks so stay tuned.
Wow it's been such an amazing year, I haven't even had time to update this blog for many months. In my new company Groove-Phonic Mastering and MIxing, I've had the opportunity to work for so many wonderful artists, and continue to do so. Just this weekend I'm finished up work on an album release for RE.Clipz, just finishing up another record for rap group outta Santa Rita, California called Elevated Minds Crew. I'll be helping rap artist Kontoob release a special New Year's Day EP (free download details to come). Also to be finished this end-of-year is an album I've been working on for over a year now on well-known international Christian rock artist Sam Robinson Thalluri. Some other things are going on too, but I can't talk about everything at this point.
Over the last year I've had the pleasure of mastering or mixing some amazing artists: Kaveh Karandish, Cornelius MD, Thunder X, Mr. Me, MiLawd, Yesiah, Melodious Monk, the Gospel Shining Stars, Ross and Heather Parmley, Sporty-G, Brad Tatum, Jeffrey Ledger, Tom Seven, and too many more to mention.
We have some big projects coming up for the year of 2012. I'll try to keep this blog updated! One thing is, I'm going to be changing the formay of my website in the near future, just as soon as I can find the time. I'm getting a little tired of its current configuration, and it's getting a little too full of archived stuff… time for a purge and some all new stuff maybe…
Update for 7/11/2011 — I just finished co-producing, mixing and mastering a new CD for EMI recording artist Jade check out Jade's website and hear one of the tracks.
I'm just finishing up an album for an unsigned artist named Sam Robinson Thalluri. Sam is an incredibly talented singer-songwriter who has sold thousands of records in India. We've been co-producing his new record since October of last year, and it's almost finished, and it sounds great. I'll update when it gets released, soon.
If anyone needs mixing or mastering or producing, please contact me at (305) 490-5338. We have the system worked out to transfer your project to me for mixing or producing, easily.
Rotating Records Presents: Mike Gould and the Gene Pool Band
Recorded February 14, 1982
Mike Gould: telecaster and vocals
Doug Koernke: lead guitar
Jeff Michael: guitar
Andy Boller: keyboards
Hugh J. Hitchcock: bass guitar
Rob King: drums
Recorded Live at the University of Michigan Student Union
for the 3rd Annual WCBN Ann Arbor BASH event
Valentine's Day, 1982
with:
Illuminatus Light Show
Wayne Gillis
Zita Gillis
Ann Arbor Juggling Club
produced, directed and edited by Larry Tucker
Words and Music copyright 1982 Mike Gould
A Tucker Video Production
I'd like to say Hello to Carlos Mantilla in Bucaramanga Columbia — he's the latest DJ to add my record FUNKMEISTER to the playlist over at Radio 96.9 Bucaramanga! Thanks Carlos. My second release "Mixed Messages" off the record has also been doing well in the international charts this year, so thanks everyone. Be sure to sign up for your free mp3 download right here on this website (check the sidebar for the free signup!)
I've posted a new video of a recent show I did with Ike and Val Woods here. I think it was a pariticularly good performance by the group that night over at the Van Dyke Cafe in South Beach, although you can't see me very well (or at all!) in the video because of the zoom factor of the automated camera. But you can hear the whole band really well, it was a great mix.
I've opened a new website for mastering over at http://www.groovephonic.com so if anyone needs any mastering done, please consider hiring us to do it. We've had a lot of years in this business and we know what we're doing when it comes to putting out a good radio quality master, so head on over to groovephonic to get your groove on. We are currently offering a special of $198 for an entire album mastered, and you can upload your files right on the website. Check us out!
more later…. h.
The Martian Entropy Band – Music Video from "Pandemonium Ballet" Pt. 1.
Cheese Frontier / Departure, Arrival and Sleep Finally by the Martian Entropy Band
this is a band I was in when I was 16 years old. GREAT BAND! I just love these guys. Mike Gould: Bass & M.C. Tim Prosser: Guitar and Vocals. Bill Gracie: Drums. Video by Steve Wild
I have a scan of the original manuscript of this tune (Departure Arrival and Sleep Finally) posted here. Hilarious!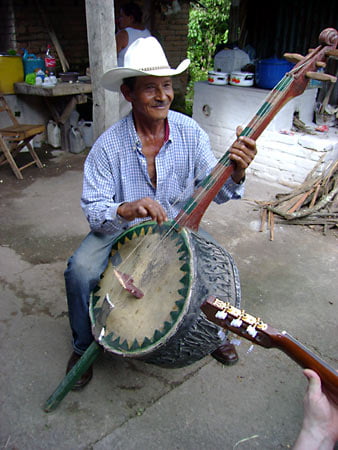 Hello World,
Just lettin' ya know, I've just released a second single from my album FUNKMEISTER, "Mixed Messages" which is now being played internationally. This is a song featuring the very talented Elisa Sintjago (www.elisasintjago.com) as well as Jesse Jones Jr. on saxophone (www.jessejonesjr.com), and presenting a very talented guitarist who happens to be a very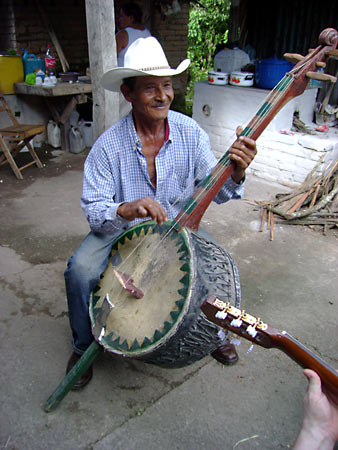 longtime friend (I've known him since I was 14 years old ) — Mr. Derek Mason from Vancouver, who runs Derek Mason Music Productions (www.dmasonmusic.com) out of his 28th floor oceanview studio in that city. Derek does a smoking guitar solo on the tune. Please register on the sidebar for your free mp3 downloads of my two singles! Or click here => www.funkmeister.us
 In other news, I've released two more albums this last year. The first one is an amazing live recording of authentic Honduran folk music played by authentic Hondurans — my wife's father, S. Benito Alonzo, is an amazing guitarist and requinto player. We visited him on his ranch in the mountains of Honduras this last summer, and I brought along a digital recorder, so when we sat down to play some tunes, I had the recorder turned on and we ended up with some really marvelous tracks, featuring also a great Bajista named Alejandro Galindo who plays a homemade Honduran "Bass banjo" or whatever you might call it. (See the picture). You can pick up copies of this CD at my e-commerce outlet at www.webdimensions.biz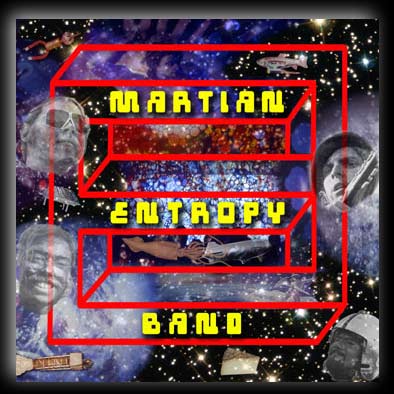 And the last but not least release of the year for me has been the long-awaited first CD of my "alma mater" group, or the group I really cut my musical teeth on way back in the 1970s, the Martian Entropy Band (www.martianentropyband.com). This group had three major influences: Frank Zappa, the Mahavishnu Orchestra, and the Firesign Theatre. So you can imagine, the fare varies from the sublime to the absurd. I had some really old tapes to work with so I really took my time mastering this record, ironing out the bumps and inconsistencies in the time-warped recordings, and at the end of the day I believe the overall product came out really well and is a fine representation of the amazing talents in this band, including my dear friends, Mike Gould on bass and vocals (www.mondodyne.com), Tim Prosser on guitar and vocals (www.mandonlinmaniac.com), and the late, great Bill Gracie on drums. Added to this mix for selected performances was the fine professional talents of Mr. Douglas Brown on bass and trombone. I invite you to join the Martian Entropy Band Fan Club, just go to www.MartianEntropyBand.com and you will receive two free downloads from the album (and you can purchase copies there if you want!)
Also, we Martians were lucky enough to have some really great people around the band helping us, including a very talented video professional named Steve Wild, who produced an amazing music video on the band back in 1973, about ten years before MTV was a household term. I've published parts of the video, you can view part 1 and part 2 or just check the video links on this website.
Happy New Year, everyone!
Technorati claim token: YYWYEXCRTS9V