I received my new copy of Captain Jarvis today… the record was not released on CD, Noel died in 1994 ya know… the only copy I had was my original vinyl disc from 1979. I used it to make an mp3 a couple of months ago, but there was still an annoying skip that's been there forever, that I wasn't able to get rid of, so I had a copy of the album digitally re-mastered by a professional service.
I've ripped it to mp3, and WOW, let me tell you… I think that is one nice sounding piece of music… in fact I am so pleased to hear it so well, I have embedded it in an mp3 player on this page [editor's note — updated 6/10/2011 — now a YouTube player :)], and you should be hearing it now, if your computer is configured for sound playback.
In case you don't remember, I composed Captain Jarvis in the 1970s and it was picked up by a bigtime Motown producer named Paul Riser, who thought it was the perfect concept for jazz great Noel Pointer's R&B Funk Fusion breakout album called Feel It.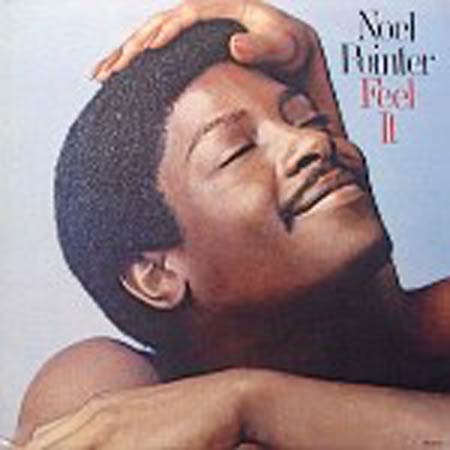 I'm not crazy about the album cover, I guess he was trying to appeal to the urban R&B audience, whereas he had previously catered mainly to the New York creative jazz audience. Before going with Paul Reiser, he'd been produced by Dave Grusin (also one of my favorites!)
Playing on the song are the following:
Noel Pointer – 5-string electric violin, string arrangements and conducting
Will Lee – bass
Quentin Dennard – drums
Onaje Gumbs – fender rhodes
Hiram Bullock – guitar
Richard Tee – clavinet
Michael Boddicker – Moog, ARP 2600 synthesizers
Eddie Bongo Brown – percussion
Neil A. Clarke – percussion
Producer: Paul Reiser
I'm honored to have had my tune arranged, produced & recorded by the top cats in the business. Paul Reiser is a big name in Motown, having produced such greats as Diana Ross, Stevie Wonder, Ashford & Simpson… Will Lee is one of the top studio bass players in the business, currently the bass player on the David Letterman show, has been for many years…Quentin Dennard is a super funky Detroit drummer who's worked with Aretha… Neil A. Clarke worked with Phyllis Hyman and Harry Belafonte… Richard Tee was one of the original musicians on Saturday Night Live, worked with Paul Simon, Billy Joel… Hiram Bullock did David Sanborn's stuff… Onaje Gumbs toured with Kenny Burrell, Norman Connors and Woody Shaw… Eddie Bongo Brown played on Marvin Gaye's material… Michael Boddicker played synthesizer on Michael Jackson's albums Thriller, Bad and Dangerous… so dude I am definitely in good company !!!